cars
2014 Kia Forte EX: Economy Class Warfare
You can get a very well-equipped Kia Forte, but only if you're willing to spring for all the options.
$19,400.00 MSRP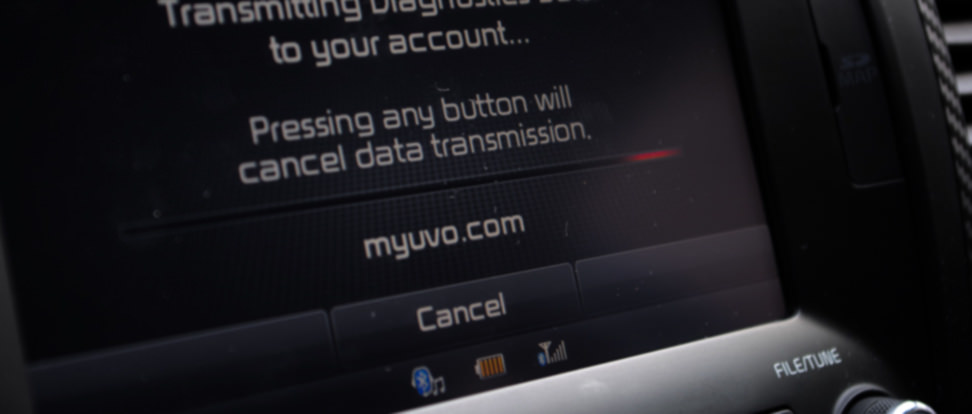 Introduction
Over the past three years, an abundance of well equipped, fun to drive compact sedans have flooded dealerships. That trend seemed to have skipped Kia, where the tired Forte soldiered on unremarkably amidst an otherwise revamped and desirable lineup.
Until now. The Forte is all new for 2014, and it's finally a contender. I got to drive a fully-loaded EX model with the upgraded 2.0L engine, Premium and Technology packages. It's a $25,400 compact that would outclass even a five year old luxury car, with such niceties as a cooled driver's seat and glovebox, heated rear seats, puddle lights, and auto-folding mirrors.
It would also far outclass lesser-equipped Kia Fortes. Yes, the LX starts at $15,900 with a stick shift and no options, but you have to step up to the $19,400 EX trim to even have the privilege of paying more for navigation or leather seats. With so many of the things I liked about the Forte reserved for the upscale trim level, I'll have to reserve my overall judgement about the car until I spend some time with a base model. Though the EX is sure to get most of the airtime, it's the humble LX that most folks will buy.
Tech & Entertainment
Along with the new Sorento, the 2014 Forte debuts the latest version of Kia's UVO infotainment system—at least on the EX trim level. Designed with Microsoft, UVO allows enhanced voice commands and smartphone connectivity, including streaming audio. With my iPhone playing Pandora, it displayed song info on the touchscreen, for instance. It takes awhile for the system to start up, so you'll likely end up listening to the radio for 30 seconds or so when you first get in the car.
For the first time, UVO also includes navigation. The two features used to be mutually exclusive, but now happily cohabitate on a single touchscreen. That nav system also finally interfaces with the color screen in the center of the gauge cluster, which offers pared down navigation, audio, or diagnostic info when the main screen is busy. I appreciated that the nav system could show services at upcoming exits or a route summary in a split screen, and that it automatically zoomed in for tricky turns but zoomed out for long stretches of highway.
In addition to one-shot voice recognition for address entry (it lets you just say, "123 Main Street, Whoville" instead of spelling out a street name or number), the nav system connects with the UVO eServices telematics system. That opens up some cool, free services including a maintenance minder that connects with your local Kia dealer, and a crash notification system that automatically calls 911 if your airbag deploys. Most other automakers charge for similar, but more full-featured, services.
If you sync your smartphone (Android and iOS only, for now), you can also get a reminder of where you parked, or search for an address in Google Maps and send it to your Kia. I found that last one to be a bit clunky—you have to have the eServices app open while you're in the car. It's easier, and quicker, just to type in the address yourself.
As for the LX—well, you get Bluetooth, a USB input, and a four-speaker AM/FM/CD.
Design
Even though it's been reskinned by the talented hand of lead designer (and company president) Peter Schreyer, the Forte looks a little too anonymous to draw in buyers based on style alone. I'd best describe it as a Ford Focus wearing an Optima mask. From the rear, the two cars are virtually indistinguishable.
Inside, things get a little more interesting—at least on the Premium Package-equipped, $25,000+ EX trim model I drove. An angular, straightforward dashboard is canted towards the driver, and touch points are impressive for a car in this price class. There's plenty of room front and rear for four adults to sit comfortably. My only two complaints: Tacky, faux carbon-fiber pattern trim, and three odd lumps over the passenger airbag that looked more like sun damage than intentional design.
Appearance aside, this car is packed with little touches that were formerly reserved for luxury vehicles. With the Premium Package selected, on the EX trim of course, the driver gets a heated steering wheel and a cooled and heated seat, while the front passenger and two rear passengers get seat warmers. On the outside, puddle lights and illuminated door handles add a high end feel, as do mirrors that automatically swing upwards when the car is parked. I'm not sure what kind of space is so narrow that it couldn't accommodate a Forte, but the trick does look cool.
Comparable Products
Before you buy the 2014 Kia Forte EX, take a look at these other cars.
Driving Experience
By now, you've probably figured out that I didn't get a chance to drive the LX model, with its 1.8L, 148-hp inline four-cylinder engine. But the 173-hp 2.4L four-cylinder engine in the EX proved more than adequate. Power on demand was only a bit lacking at high speeds. In real-world terms, that means I wouldn't merge in front of a semi on an incline, but I had no problem keeping up with and passing traffic on a long, empty straightaway.
While far from sporty, the Forte proved entirely competent and occasionally engaging. A long highway slog was comfortable but not coma-inducing. While the suspension kept the car on track over bumps, it didn't exactly damp them, either—not surprising in an entry level car. I'm glad that Kia erred on the side of control over comfort.
The six-speed transmission proved well-mated to the car, only occasionally failing to choose the right gear for the right time. I haven't had a chance to drive a car equipped with a manual transmission, which is only available on the most basic LX trim. The EX model also offers power steering with variable feedback, though I couldn't really detect a difference among the three modes, all of which felt fairly disengaged.
Conclusion
Yes, the Kia Forte is finally a contender, but it still faces some pretty stiff competition. With a window sticker that matches or even exceeds similarly equipped compacts from other manufacturers, I'd recommend you visit Chevy, Ford, Honda, and Mazda dealers before you decide on the Forte, especially if you're aiming for at trim lower than a fully-loaded EX.
Our editors review and recommend products to help you buy the stuff you need. If you make a purchase by clicking one of our links, we may earn a small share of the revenue. Our picks and opinions are independent from any business incentives.