cars
2014 Buick LaCrosse: A Flagship Buick Can Be Proud Of
All the comforts, none of the cushiness
$39,850.00 MSRP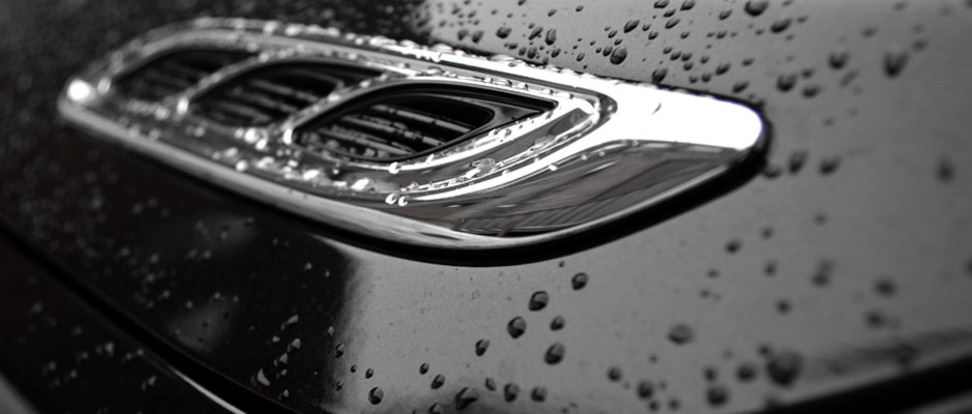 Nipped, tucked, and all-around upgraded for 2014, the Buick LaCrosse isn't just the best that Buick has to offer. It's a serious contender among entry-luxury sedans.
Sure, Lexus can pamper and Infiniti can excite. But the 2014 Buick LaCrosse AWD (MSRP $39,140 to start, $48,165 as equipped) gave me the welcome sense that I was in total control of the car at all times. That feeling is sorely lacking among many of the LaCrosse's closest competitors, which emphasize plushness over performance, so I was especially glad to see that Buick's engineers took the human element into account.
Start with the redesigned interior. It's clearly driver-focused, and it thoughtfully puts buttons and switches where they're easy to reach and easy to see.
A few of those buttons and switches weren't what I expected on a $48,000 sedan—the plasticky overhead console, for instance, appeared to be straight out of the same GM parts bin that supplied the Sonic. You can't get a power-adjustable steering wheel or a trunk that closes automatically, both of which are available features on the Lexus ES. That car is almost identically priced in nearly every configuration with one major exception: the Lex doesn't offer all-wheel drive. Neither does the Toyota Avalon or the Chevy Impala, two cheaper options that can otherwise almost go toe-to-toe with the big Buick.
On the road, the LaCrosse plays it close to the vest. In traffic, driving becomes effortless—heck, with both optional Driver Confidence Packages, it'll automatically keep up with traffic and warn you with a vibrating seat bolster if you stray from your lane. Or, you could push the 304-hp V6 and get a fistful of classic American muscle at any speed. A similarly-priced Audi A6 has a turbo four-cylinder engine that only makes 220 hp.
Though the six-speed automatic isn't as innovative as other transmissions on the market, it's a well-programmed match for the LaCrosse. If I'm not choosing my own gears, I want the automatic to pick them as unobtrusively as possible, and that's exactly what this one does. The deceptively smooth suspension can fight dirty when it has to, and the optional all-wheel drive kept the car on course in freezing rain, sleet, and even a few inches of snow accumulation.
At once respectable and inconspicuous, but also rewarding to drive
In any weather, I was amazed at just how hard I could drive the LaCrosse, and just how high the V6 was willing to rev. That may explain my disappointing 19 mpg average fuel economy, well within the 17 city/26 highway estimate for an all-wheel drive equipped LaCrosse. It's a big car, though, and there's plenty of room for rear seat passengers to stretch out. Those seats also fold down, which can't be said for the Toyota Avalon.
The tongue-twisting IntelliLink—Buick's version of Chevy's superb MyLink—is toned down for 2014 with simplified physical buttons doing most of the heavy lifting.Though the setup is attractive, after a week of use I got the feeling the infotainment system itself appeared to have bit off a little more than its processors could chew. Entering text or finding a position proved sluggish, and maps lacked road names when zoomed in all the way—a major issue in New England, where road names change block-by-block and signs are optional.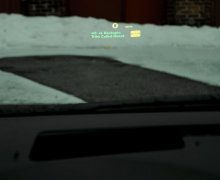 Currently, the only apps available are Stitcher and Pandora, and it's unlikely that users will get the chance to upgrade. Still, smartphone integration for music and voice was best-in-class, as is voice recognition once you get the hang of the prompts.
If you're looking for a car that's at once respectable and inconspicuous, but also rewarding to drive, the LaCrosse is a good bet. Cross-shop it with a Lexus, and you'll be impressed by how engaging the Buick can be, even if fit and finish lags marginally. And unlike the ES350, whose badge drips with preconceived notions, buying a Buick is a good way to get some luxury without showing off—perfect if you're a small-town mayor, a religious leader, or a public school principal.
If the LaCrosse piques your interest but you aren't set on all-wheel drive, test drive the 2014 Chevy Impala or the Toyota Avalon. Otherwise, give the LaCrosse a try. It may be unassuming, but it's eager to please.
Comparable Products
Before you buy the 2014 Buick LaCrosse AWD, take a look at these other cars.
Our editors review and recommend products to help you buy the stuff you need. If you make a purchase by clicking one of our links, we may earn a small share of the revenue. Our picks and opinions are independent from any business incentives.